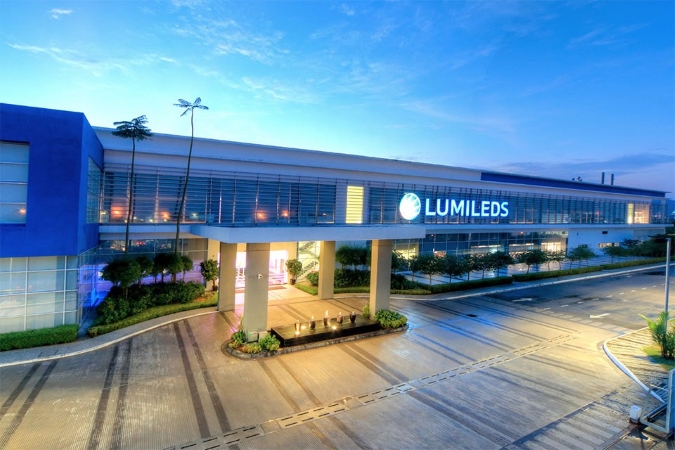 Job Description
Who We Are:
Lumileds is the leading global light engine company serving customers in automotive lighting, general illumination, and consumer market segments. Lumileds operates in over 30 countries and has approximately 7,000 employees, Lumileds is shaping the future of light with the most innovative technology in the illumination and automotive sectors, and helping our customers deliver differentiated solutions to the world. Lumileds is headquartered in San Jose, California, with operations in Singapore, Malaysia and the Netherlands and sales offices throughout the world.
Together with its customers, Lumileds is making the world better, safer, more beautiful—with light.
The Lumileds environment is fast-paced, cutting-edge, intelligent and fun! We are looking for exceptional talent to join our team! To learn more, visit Lumileds.com
Who You Are:
Senior Manager NPI & OPS Engineering – LED Packaging Design & Package
What You Will Do:
Must lead and coordinate all Lens Assembly and packaging design & process related NPI & Operations activities between internal team (Penang), suppliers, design team and customer.
Lead responsibility for engineering required for production line assistance. Understand and partner with suppliers on NPI and operations engineering activities
Supplier management including action item follow ups (sample delivery timeline, DFM/MFA report review); maintain existing turnaround time for prototype fabrication; facilitate/assist all customer visits to supplier site.
Co-develop timeline/industrialization plan for tooling & process release (buyoff, report submission, data review with R&D/Ops combined teams; actively participate in tool & process buyoff and readiness for Mass Production.
Provide high quality technical support to all customer & internal queries on time.
What You Will Bring (REQUIRED Qualifications):
BS/MS degree in fields such as optics engineering, mechanical engineering, or manufacturing engineering technology or related Engineering field.
12+ years of relevant Semiconductor / LED packaging design, Lens assembly or technology experience. Must have solid understanding of DFM, FMEA, and MFA, DOE, SPC, IE engineering activities
Work experience in LED backend packaging and related processes & hardware including SMT, PnP, thermal curing, plasma curing, UV curing, die/lens attach, wirebond, automatic visual inspection and TnR.
Knows and understands testing & reliability setup, criteria & requirement.
Proficiency with Microsoft Word, Excel, Project and Power Point.
Preferred experience in one or more of the following – operations, quality or audit functions, rapid proto-typing supplier/sub-con management, project management.
Highly organized and efficient in developing and reporting project critical elements (i.e. open issues, project timing plans, budget variances, etc.) to management, internal teams and customer.
Excellent analytical skills and data driven
Highly customer oriented and customer interface
Excellent people and communication skills.
Familiarity of leading joint development activities and connecting them with internal direction.
Fluent in both spoken and written English; Mandarin knowledge a plus.
Education (Minimum Level)
Field of Study
Mechanical Engineering or Manufacturing Engineering or related Engineering field.
Years of Experience (Minimum)
Licenses / Certifications
Lumileds is an Equal Employment Opportunity Employe